About the Innovation Hub
Private Office available to rent daily (15 euros ) / weekly (60 euros)
BCDA Innovation Hub
This purpose built Hub consists of a multi-purpose room, a meeting room/office, a private office and kitchenette which is fitted with kettle, fridge, dishwasher, microwave and oven. Decision-makers can enjoy flexibility in their working life by changing their daily environment and remaining mobile. With access to Wi Fi and meeting room facilities, the Innovation hub makes for an ideal working place for an emerging business.
Multipurpose Room:
This room
(
8 x 7.7 Metres
)
provides a well-equipped space suitable for a wide range of activities such as yoga classes, pilates classes, kids parties and much more. Catering for up to 50 people, it is an ideal venue for presentation talks, poetry evenings and demonstrations. Tables and chairs are available depending on booking requirements.
Meeting Room:
This meeting room
(
4.6 x 3.5 Metres
)
, available with white board, is suitable for clients, club committee meetings and/or private one on one discussions. It comes complete with a conference table which seats up to 10 people.
Private Office (suitable for Remote working) :
There are two offices available for hire weekly or monthly.
Kitchen:
The kitchen comes fully equipped with kettle, fridge, microwave and dishwasher for your convenience.
Meeting room - we now have a donated conference table and chairs.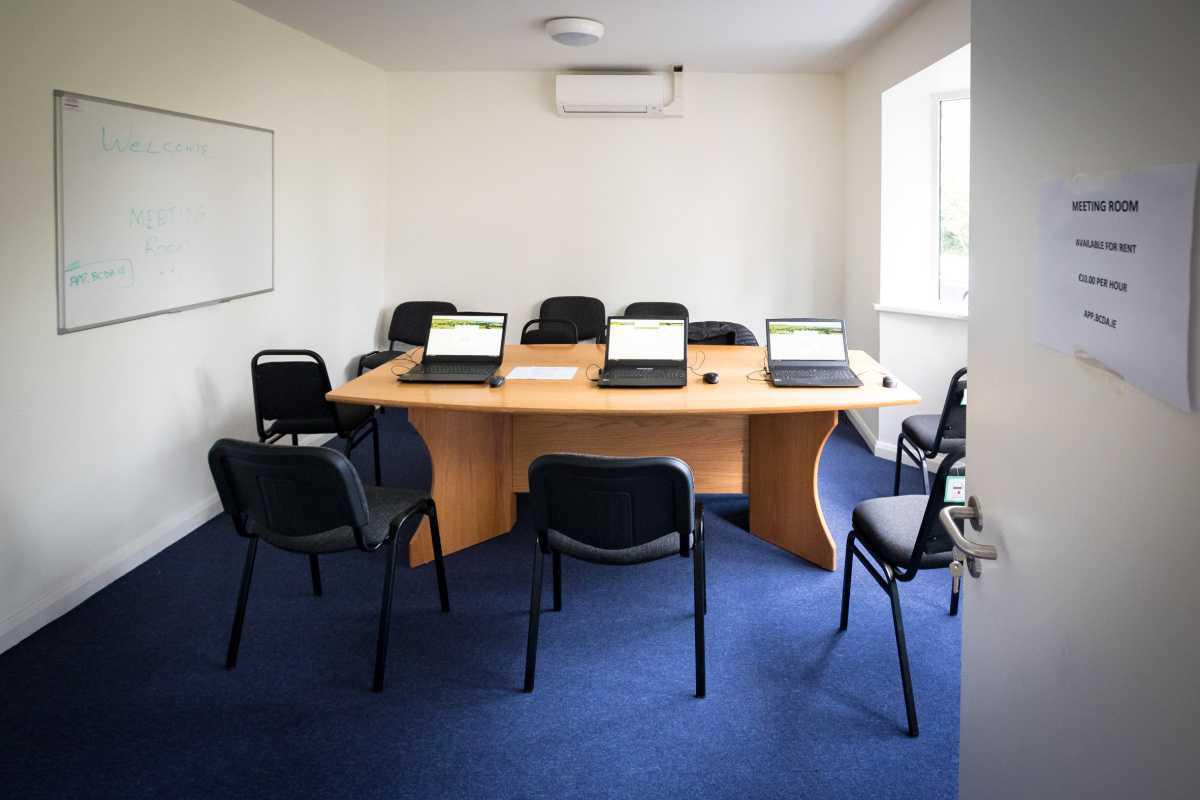 Multi-purpose room below available for hire hourly for 10 Euro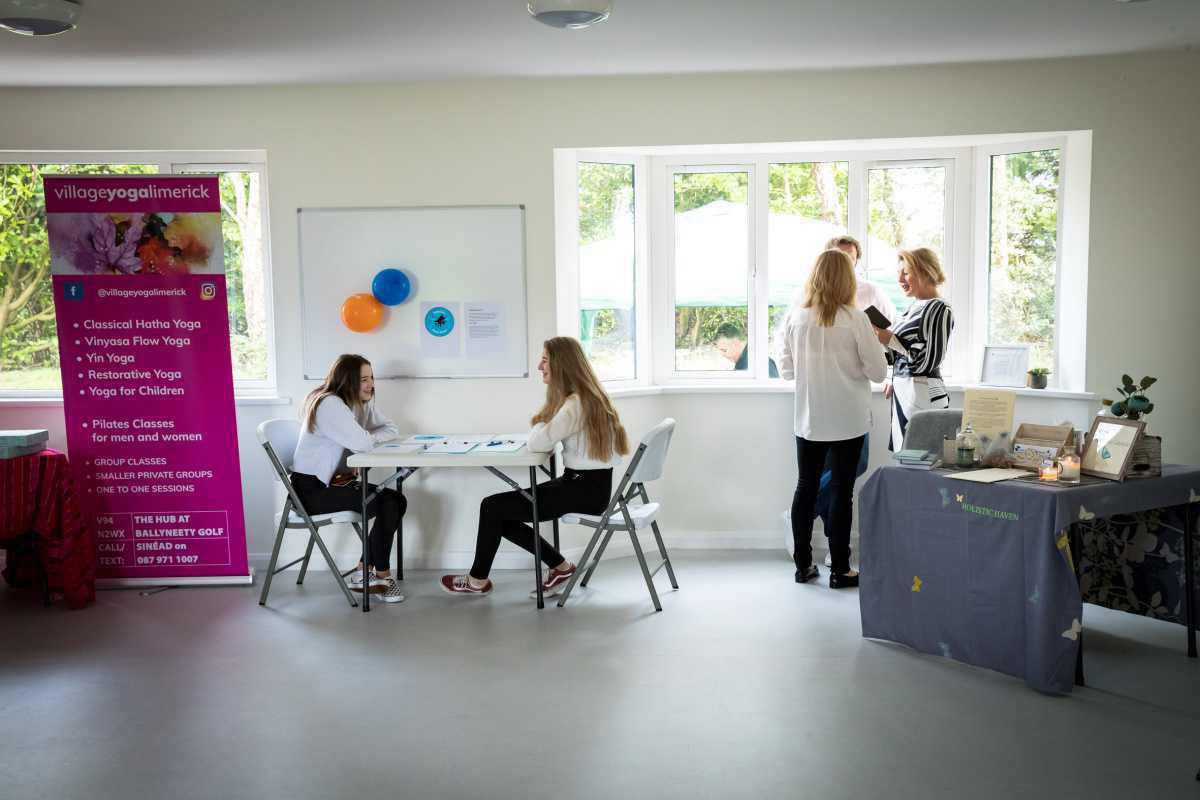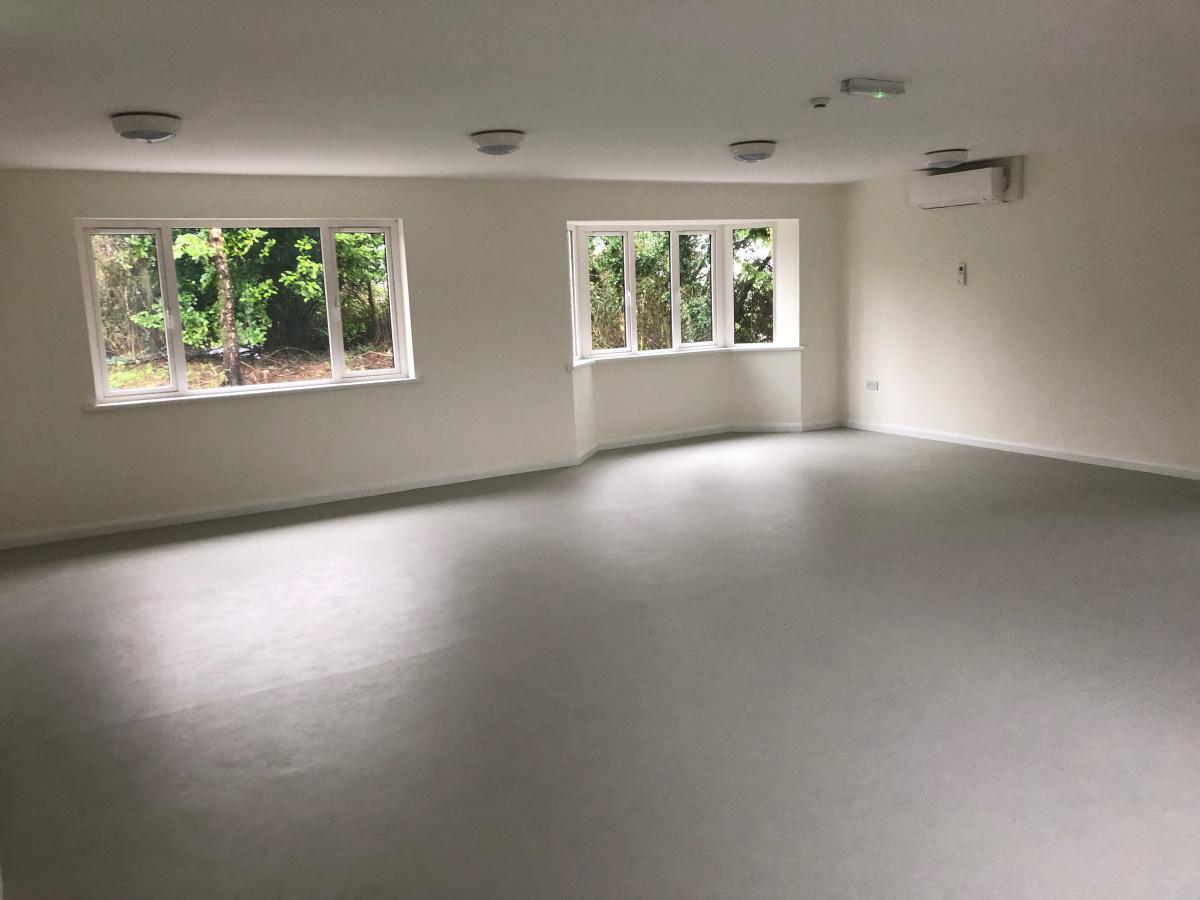 BCDA Kitchen with fridge, kettle, coffee maker, dishwasher and storage