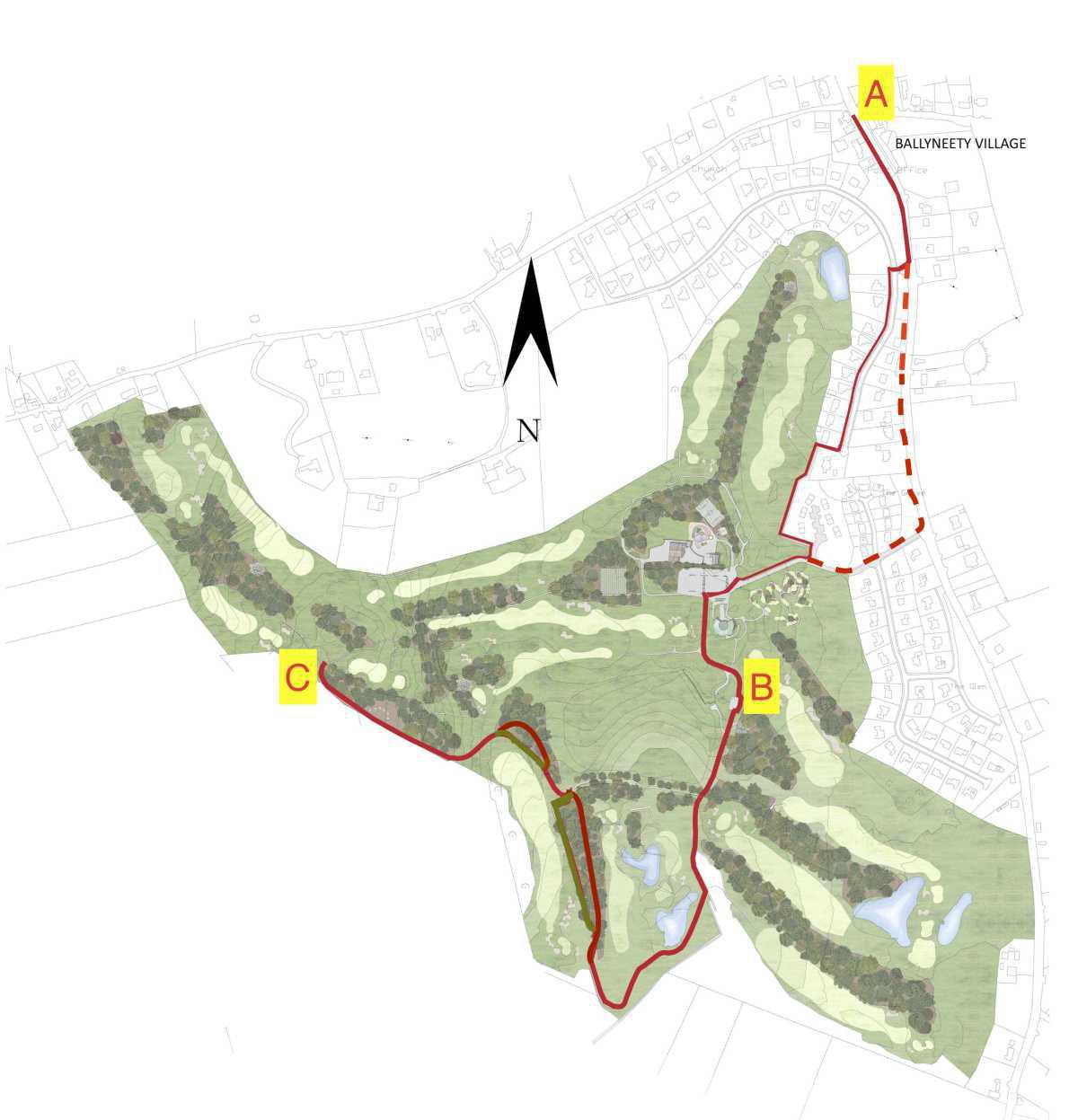 The walk has two distinct sections. Starting at the village the track brings you through the neighbourhoods of Bellewood, The Cottages, The Grove, The Glen and along the perimeter of the golf course to the driving range.
From this point, the track is exclusive to Members and their guests.
The Walking Track through the Golf Course is 3.2kms. Winding its way through the tree lined fairways to the highest point of the course with lovely views all round.